Roomba® i7 & Braava jet® m6 Bundle
Free Shipping on All Robot Orders
Cleans targeted mess
Learns and maps
Precision Jet Spray Mop
Voice assistant** integration
Roomba® i7 & Braava jet® m6 Bundle
Free Shipping on All Robot Orders
Bundle includes
Wi-Fi Connected Roomba® i7 Robot Vacuum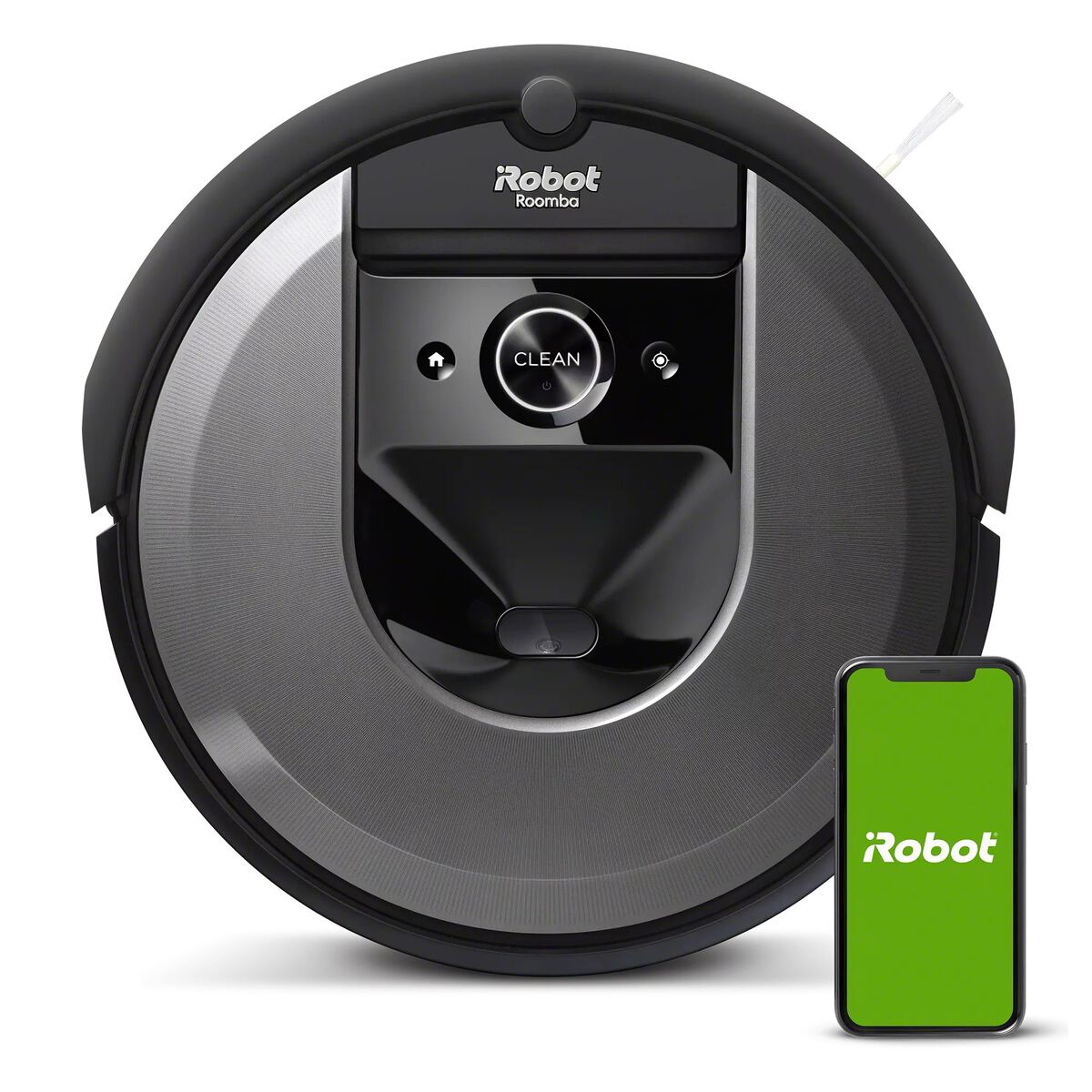 Wi-Fi Connected Roomba® i7 Robot Vacuum
Cleans targeted mess
Learns and maps
10x Power-Lifting Suction*
Voice assistant** integration
Focused cleaning with Dirt Detect™ Technology
Wi-Fi Connected Braava jet® m6 Robot Mop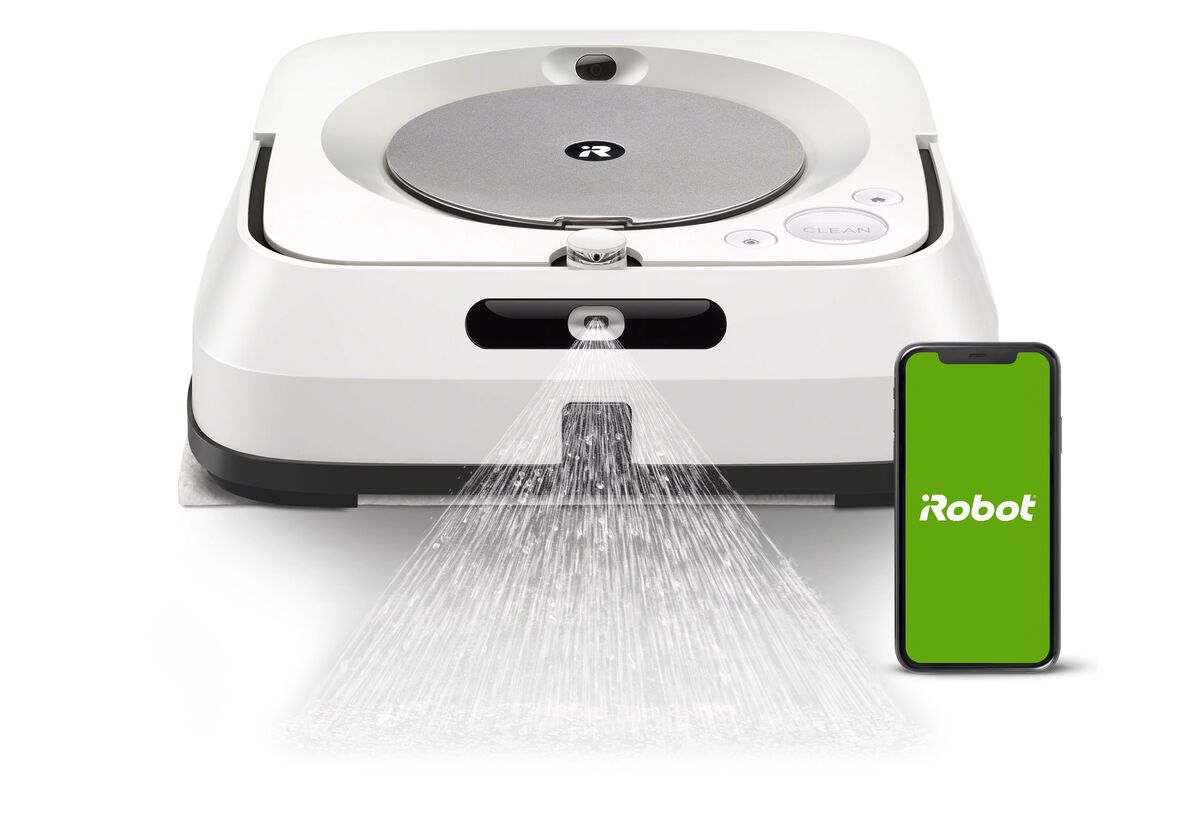 Wi-Fi Connected Braava jet® m6 Robot Mop
Precision Jet Spray
Learns and maps
Customise with iRobot OS and voice assistant** integration
Cleans in neat rows
Mops tiles, hardwood and stone
What makes this bundle different?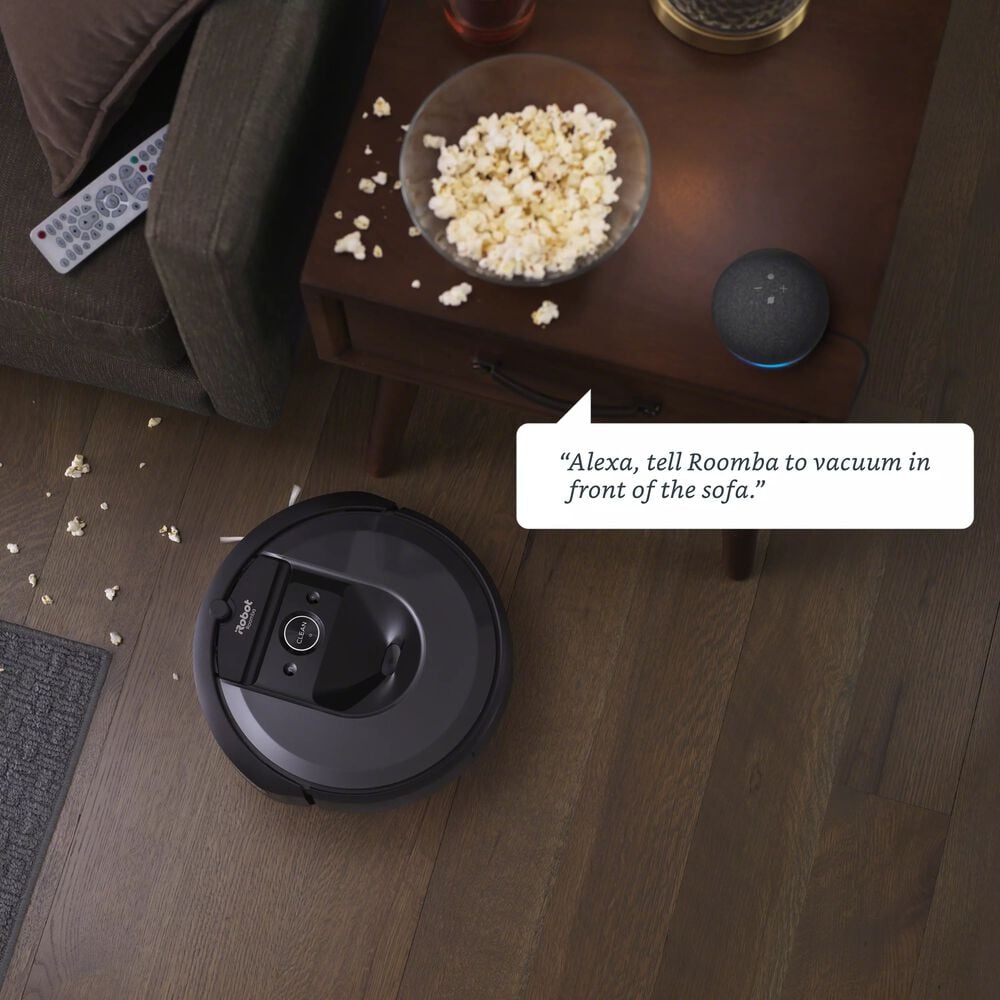 Cleaning that fits seamlessly into your life
Cleaning crumbs is now as easy as 'Roomba, clean under the kitchen table'. This intuitive experience only from iRobot means that a request to your voice assistant** or via the iRobot Home App enables the Roomba® i7 Robot Vacuum and Braava jet® m6 Robot Mop to clean up mess for you, right when it happens. Immediately clean that spot and consider it done.
**Works with Google Home and Alexa-enabled devices. Alexa and all related logos are trademarks of Amazon.com or its affiliates. Google is a trademark of Google LLC.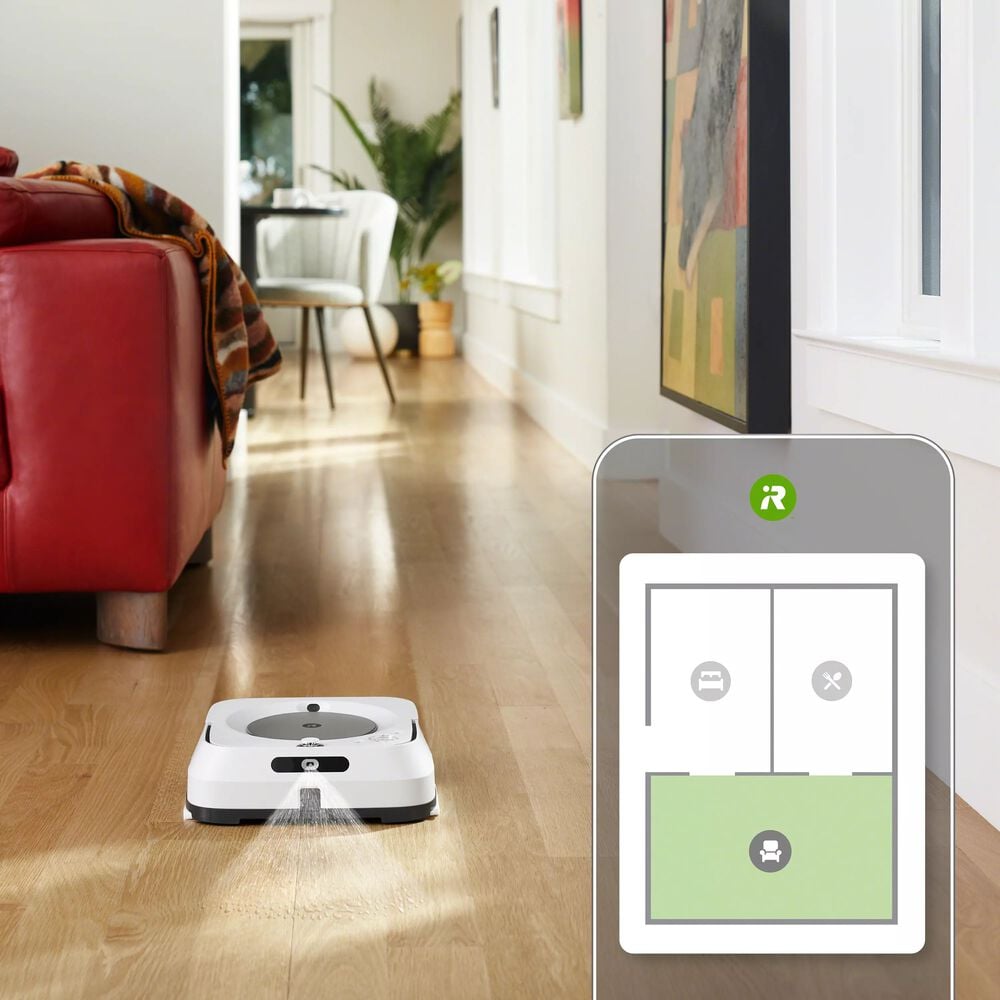 Cleans when, where and how you want
Keep the messiest areas of your home tidy while leaving the tricky areas alone. Roomba® i7 Robot Vacuum and Braava jet® m6 Robot Mop know the study from the sofas thanks to Smart Mapping, so you can make Clean Zones to direct cleaning to high-traffic areas. Plus, create Keep Out Zones to avoids certain spots, like pet food bowls.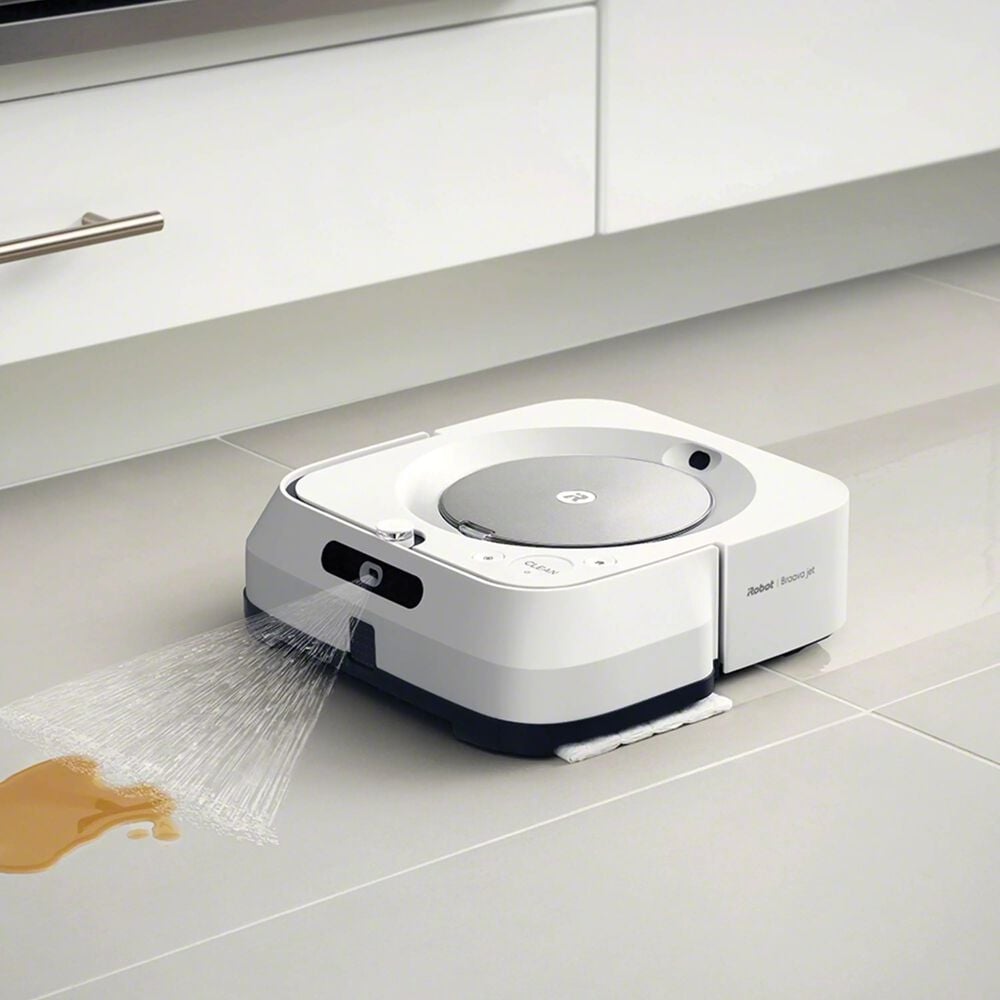 Ultimate Robot Mop with Precision Jet Spray
From quick spills and spots to weekly whole-floor mopping, the Braava jet® m6 Robot Mop mops like you would, using the Precision Jet Spray to help tackle sticky mess and kitchen grease. Attach a Braava jet® cleaning pad and the robot automatically selects the cleaning method.
A closer look at the bundle
Better Together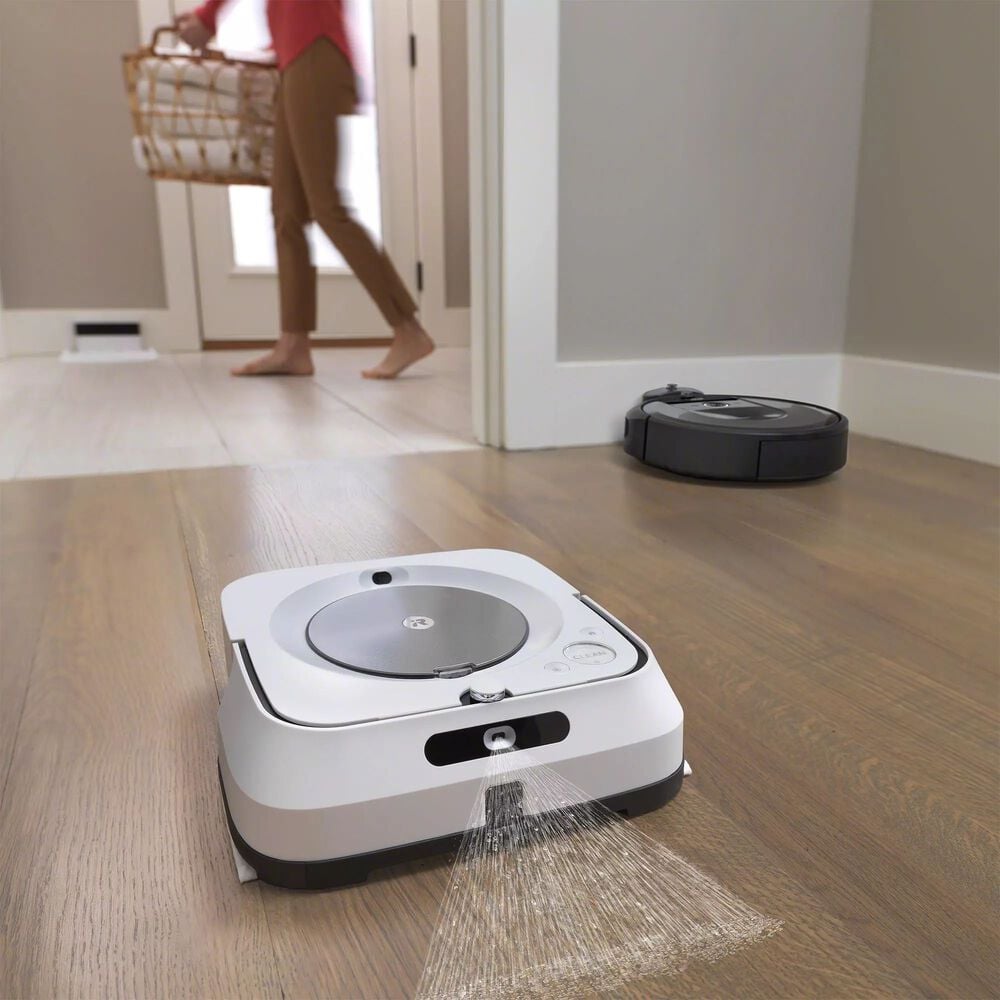 Gets the whole job done right for you ​
Dirt, dust and debris have nowhere to hide. The 3-Stage Cleaning System of the Roomba® i7 Robot Vacuum, with Dual Multi-Surface Rubber Brushes, 10x the Power-Lifting Suction* and Edge-Sweeping Brush, teams up with the Precision Jet Spray, Maximised-Edge Design and new pad technology of the Braava Jet m6 to tackle it all. And for an extra level of clean, Imprint® Link Technology only from iRobot tells the Braava jet® m6 Robot to mop after the Roomba® i7 Robot Vacuum has finished vacuuming.
*Compared to the Roomba® 600 Series cleaning system
1/3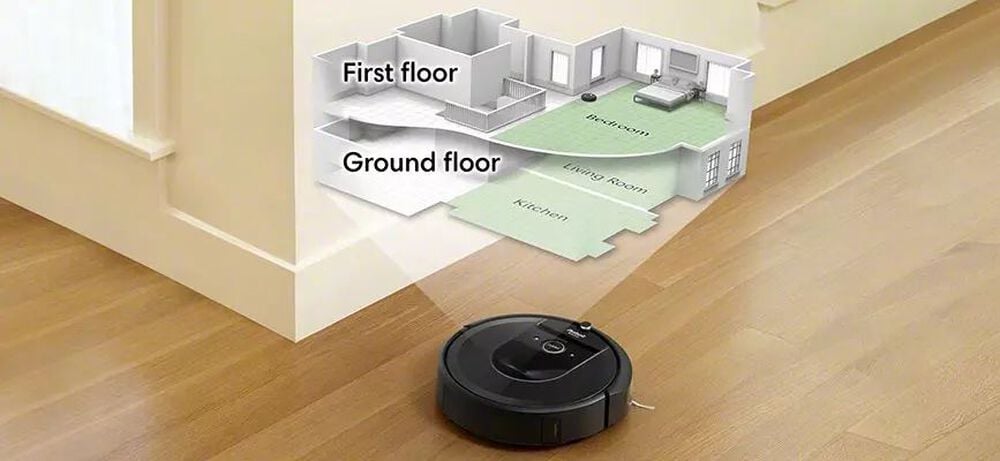 Guided by serious smarts
For a thorough, efficient clean, the Roomba® i7 Robot Vacuum and Braava jet® m6 learn your home's layout to build Smart Maps. They then use these maps to clean in neat rows and to remember where they left off when the battery was low, using Smart Recharge and Resume to charge enough to finish the job and quickly return to where they left off.
2/3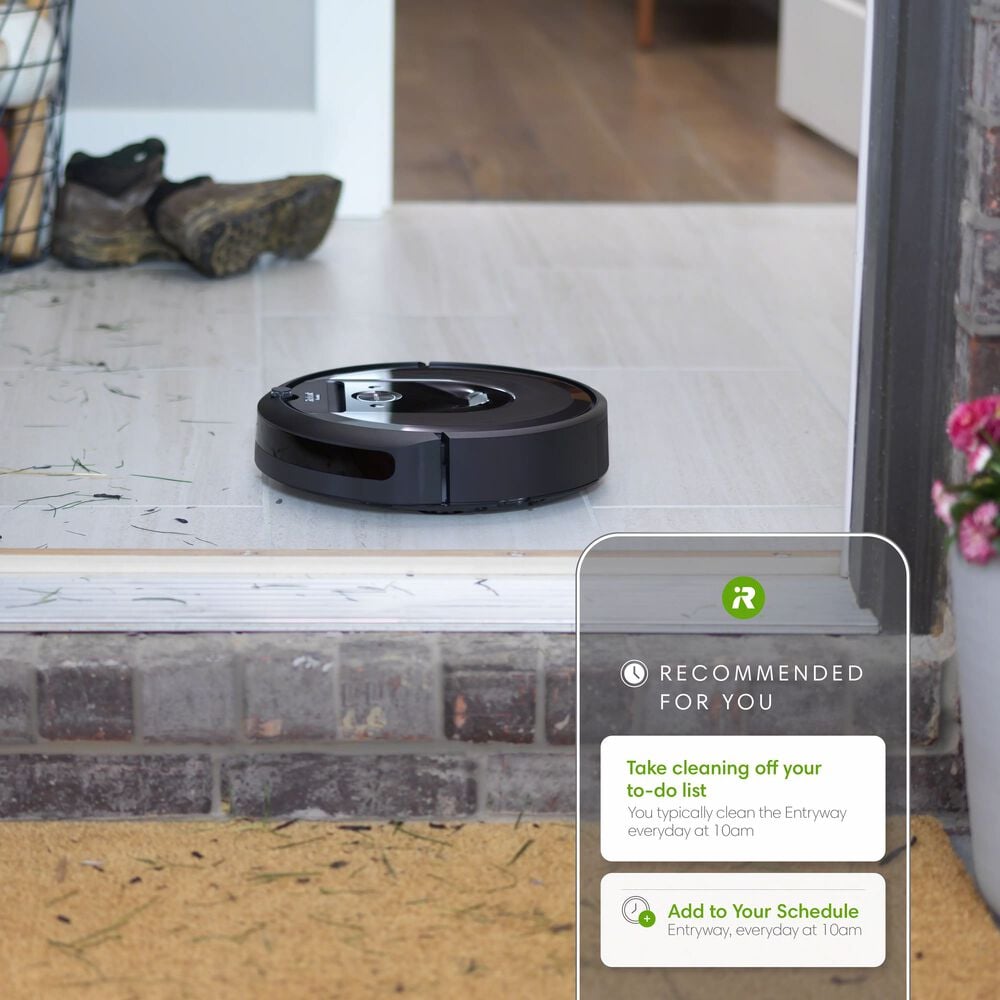 One step ahead of a mess
Smarter than ever, the devices learn from your cleaning habits and suggest personalised schedules so that you can focus on everything else. They will even suggest an extra clean when your area's pollen count is high or during pet moulting season.
3/3
We Care About You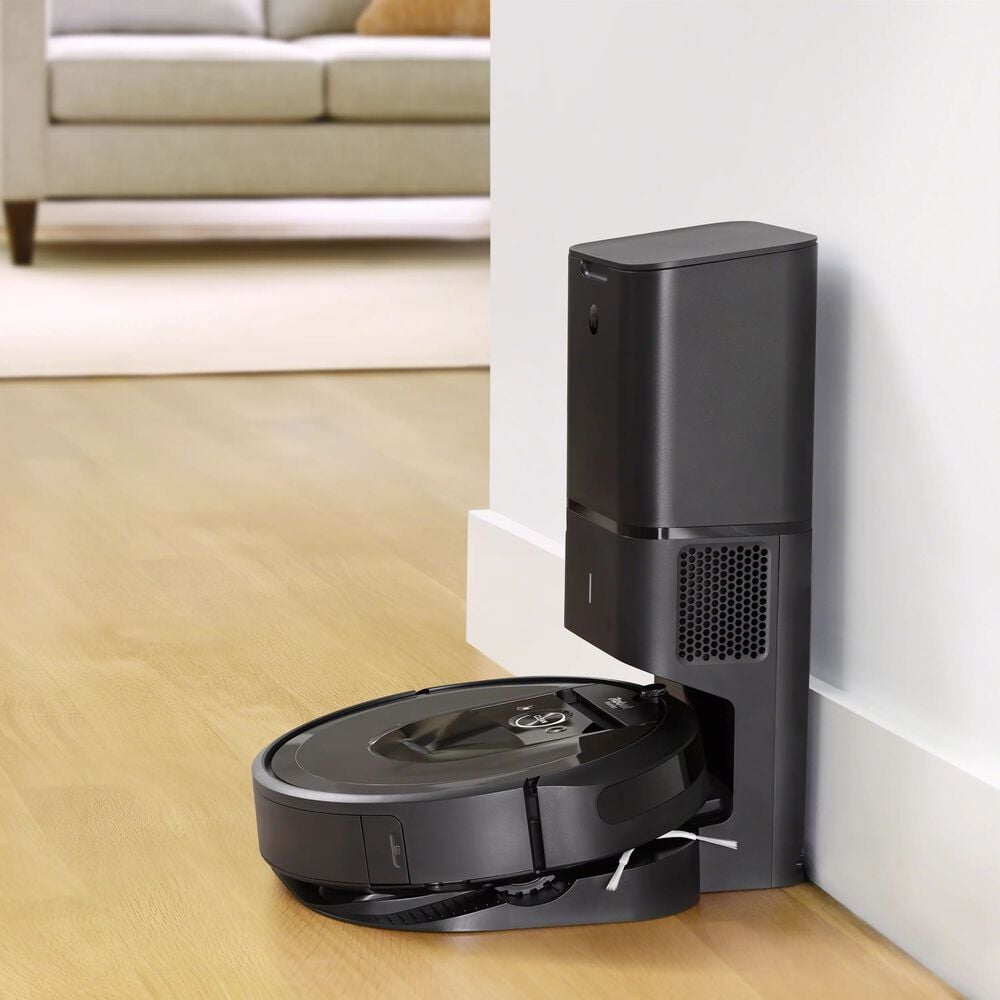 Quality that lasts. Intelligence that grows.
Your robot never stops getting smarter because it constantly receives innovations in its software with the latest tech and ground-breaking features, thanks to iRobot OS.
1/3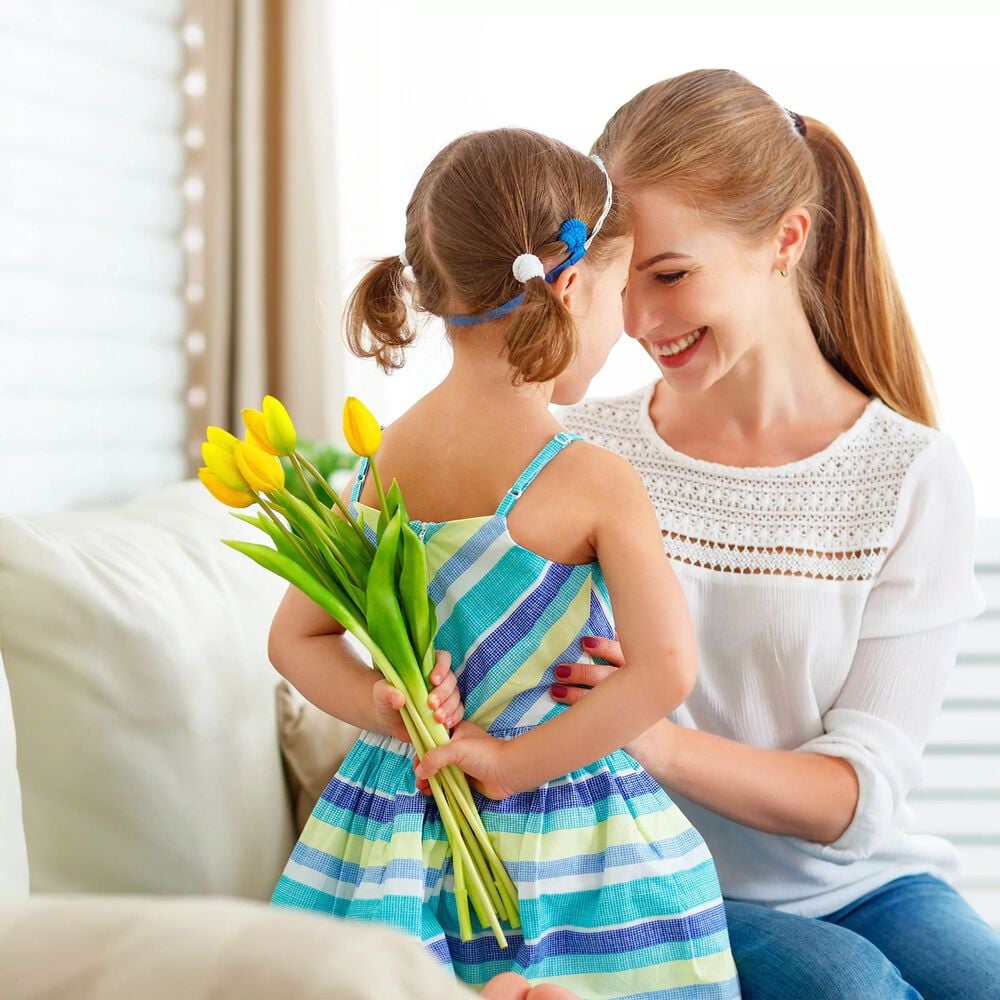 Reliability and peace of mind: that's the iRobot promise
We build dependability into every robot we make. But if you ever need help, we make it easy with knowledgeable Customer Care agents available by phone or email to answer your questions.
2/3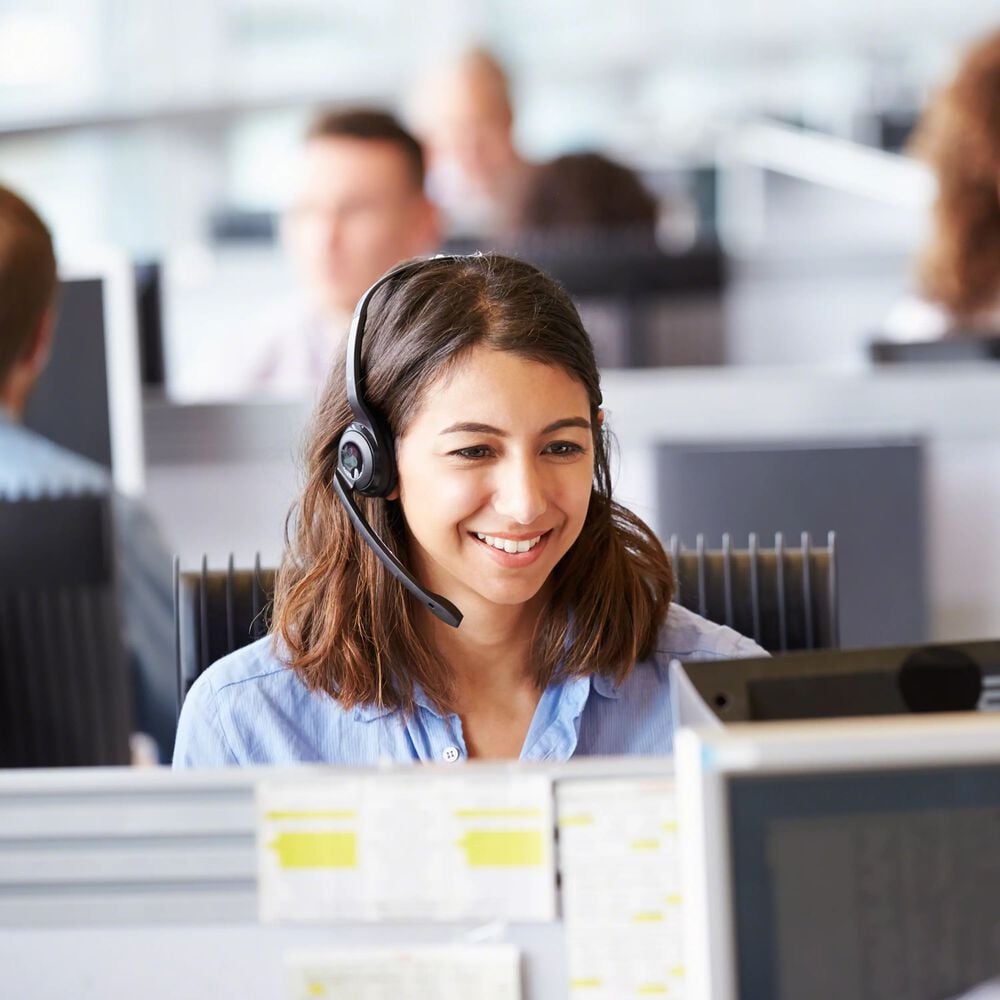 Over 30 years of robotics expertise and continuous innovation
iRobot has over 30 years of robotics expertise and innovation with over 30 million home robots sold worldwide. The iRobot promise has meant dependability backed by responsive service.
3/3
iRobot® Roomba® i7 Robot Vacuum
What's In the box:
iRobot® Roomba® i7 Robot Vacuum
1 EU Line Cord
1 Home Base® Charging Station
1 Extra High-Efficiency Filter
1 Extra Side Brush
Specifications:
Retail box Dimensions: 16.14 x 20.08 x 12.9
Robot Weight: 3.37 kg. (7.44 lbs.)
Robot Dimensions: 33.88 cm wide x 9.22 cm high (13.34 inches wide x 3.63 inches high)
Battery Type: Lithium Ion
iRobot® Braava jet® m6 Robot Mop
What's In the box:
iRobot® Braava jet® m6 Robot Mop
1 Charging Dock
1 Dock Tray
1 EU Line Cord
2 Single-Use Wet Mopping Pads
2 Single-Use Dry Sweeping Pads
118 mL (4 oz.) Cleaning Solution Sample Bottle
Specifications:
Retail box Dimensions: 5.07 x 15.15 x 19.48
Box Weight: 5 kg. (11 lbs.)
Robot Weight: 2.2 kg. (4.85 lbs.)
Robot Dimensions: 33.69 cm wide x 9.22 cm high (10.6 inches wide x 3.5 inches high)
Battery Type: Lithium Ion
Why buy at iRobot.ie
Free Delivery on orders over €50
30-Day Money-Back Guarantee
Responsive Customer Service